President & Senior Engineer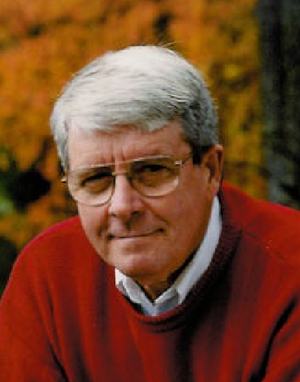 Samuel A. Wood, MSCE, PE, is a Registered Professional Civil Engineer, who previously owned Advantage Home & Environment Inspections, Inc, established in 1995. and who now owns and operates Sam Wood Engineering, PLLC, established in 2017 and is Licensed or Registered in the States of West Virginia, Ohio, Pennsylvania, Delaware, and Virginia. He has been an ASHI, American Society of  Home Inspectors, Member since 1996 with over 14,600 home & structural inspections completed or had oversight on in West Virginia and Ohio. He is also the first and past President of the West Virginia Association of Home Inspectors, WVAHI.  As a Lt. Colonel with the US Army Corps of Engineers, he retired in 1992 with 20 years of Active Duty Service. He has a Undergraduate Degree from Penn State University in Mathematics and a Masters of Science Degree in Civil Engineering from Stanford University.  While on Active Duty as the Facilities Engineer for Aberdeen Proving Ground and the Senior Director of Engineering and Housing for the Third Infantry Division in Bavaria, Germany, he was responsible for the design & construction of new housing and the maintenance of existing older housing totaling over 13,000 housing units.
Sam is also nationally recognized and sought out as an Expert Engineer and Speaker on "Residential Foundation, Basement & Crawl Space, & Structural Movement and Repairs; Their recognition, Causes, and Cures" for over 12 years now. He has given Structural Repair presentations at West Virginia Tech, Inspection Training Associates (A National Home Inspector Training Company)  in Las Vegas for two years, with presentations at other National Home Inspection organizations, such as ASHI and NAHI and Franchises in Phoenix, Philadelphia, Fort Lauderdale, Anaheim, Orlando, and at the World of Concrete in Las Vegas.  For a full list of presentations, please request a copy of his resume.
In addition to my 42 years of experience in carrying out expert home inspections, I am licensed by the State Fire Marshall of West Virginia, and I have successfully passed the NHIE (National Home Inspector Exam) offered by the Exam Board of Professional Home Inspectors AND/OR the NAHI (National Association of Home Inspectors)West Virginia State exam.  I carry general liability insurance, as required by the State Fire Marshall of West Virginia, Annually I complete at least 16 hours of continuing education in order to improve my knowledge and skills in the various standards and services of Home Inspection. I am happy to offer verification of any of these facts to prospective clients.
I am a member of:
The American Society of Home Inspectors (ASHI)
The West Virginia Association of Home Inspectors (WVAHI) (Sam is a Charter Member and was the First President  serving  for a total of 3 years as President; Member #001).
National Society of Professional Engineers (NSPE)
American Society of Civil Engineers (ASCE)
Home Builders Association of Greater Charleston (HBAGC)
Kanawha Valley Board of Realty (KVBR)
Mold Inspection Consulting and Remediation Organization (MICRO)
BSA, Boy Scouts of America– Eagle Scout 1964.
Membership in these non-profit professional associations demonstrates that I have met some basic standards and that I adhere to a code of ethics supported by the association.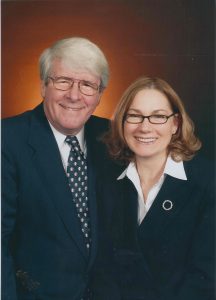 My name is Sam Wood and I grew up in Pennsylvania.  I graduated from Penn State University with a Bachelors of Science Degree in Mathematics and Standford University with a Masters of Science Degree in Civil Engineering and my favorite pastime is Scuba Diving, Carpentry and College Football. I am married with one child. He has graduated with a Master Degree in Computer Sciences from West Virginia University and Georgia Tech. I have been married to my wife, Linda since 1989.  She is a Co-Owner of the Company and our family attends the First Baptist Church of Dunbar, WV. I have been a certified professional Home Inspector since June 1995. During that time I estimate that I have inspected 14,600 homes. I have numerous satisfied customers, and I encourage you to read their testimonials.